Specification:
Video Memory Specifications
Others
Memory Speed 14Gbps
Memory Bandwidth (GB/sec) 448
1-Click OC Clock (MHz) 1830 (by installing Xtreme Tuner Plus Software and using 1-Click OC)
PCI-E 3.0
Type
GDDR6
Size
8GB
Core Clock
Boost Clock (MHz) 1815
BUS Type
256-bit
CUDA Cores
2560
Interface
Display Port
1.4
HDMI
2.0b
HDCP
2.2
Application Programming Interfaces
DirectX
12 API
OpenGL
4.6
Physical Specifications
Dimensions
Dimensions(with Bracket): 295*143*52mm
Dimensions(without Bracket): 285*127*52mm
Warranty
Manufacturing Warranty
02 Years
Description :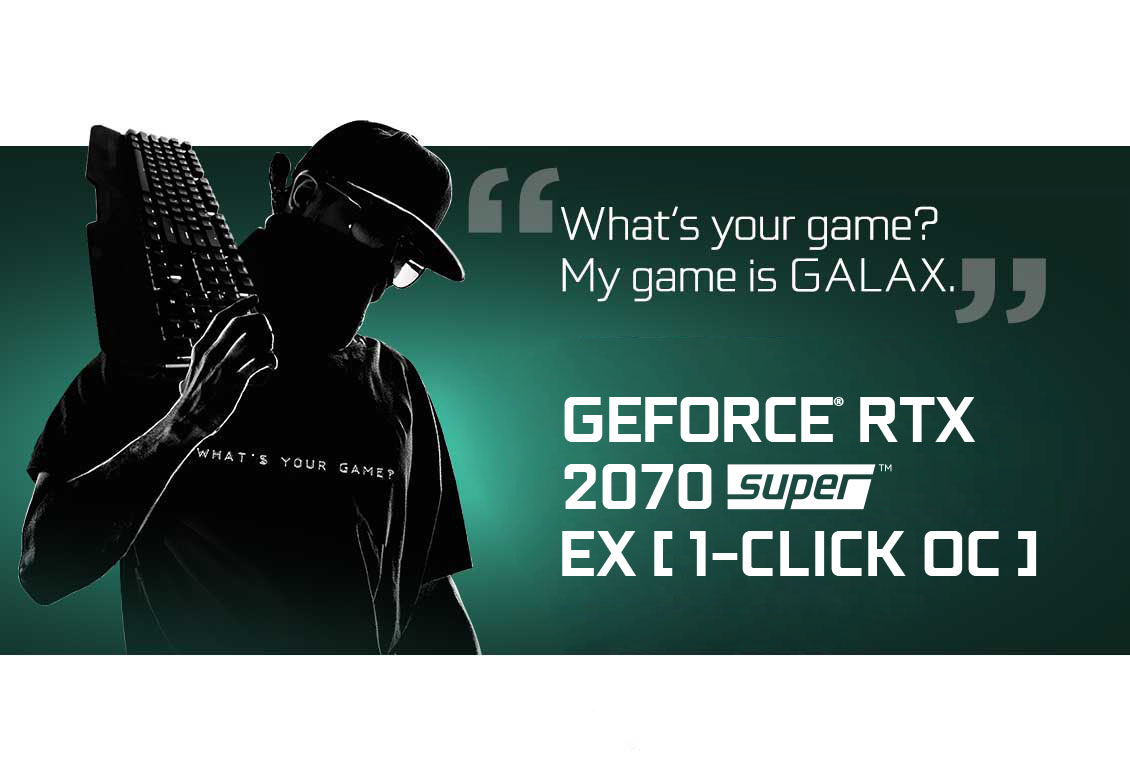 GALAX GeForce RTX 2070 Super EX (1-Click OC) 8GB GDDR6 256-bit DP*3/HDMI.Equipped with 100 mm twin fans, it can transfer much higher powers for a given temperature gradient than the best metallic conductors. Our customized strong stamped aluminum back plate matching the color theme of the EX graphics card. Assists components cooling while provides added strength to the PCB.